Aluminum Picnic Table Styles
Click an option below for all of our aluminum picnic table options. Our 8′ tables are available with wheelchair accessibility for no additional cost.
---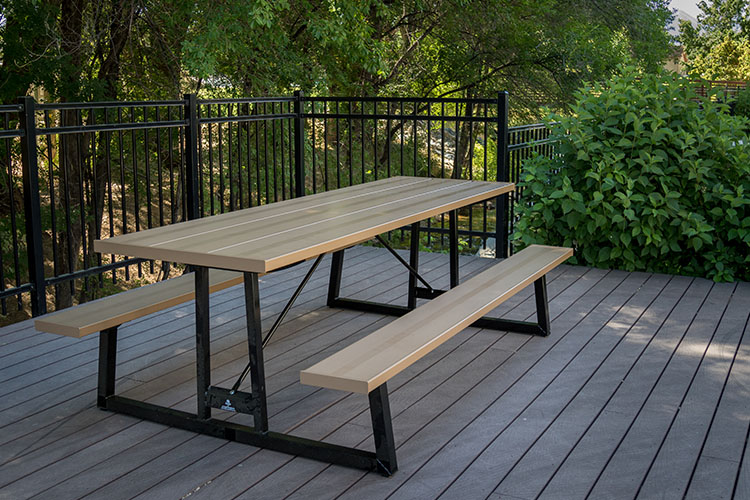 Powder Coated Picnic Table
At Quality Site Furniture, we offer a variety of picnic table options to fit your needs. The powder coated picnic table is our most popular option for parks, campuses, and business fronts. Each table is available in a variety of powder coating colors. This includes deep bronzes to forest greens. For added convenience, the 8′ picnic tables come with a wheelchair accessible option on one or both sides of the table.
Anodized Picnic Table
The anodized picnic table provides a tough finish on the aluminum table top. This clear coating prevents scratches, chips, and other imperfections that could cause damage to the metal. The anodize makes the metal top shine, while offering quick clean up for spills. Your friends and family will picnic with ease on these specialized picnic tables.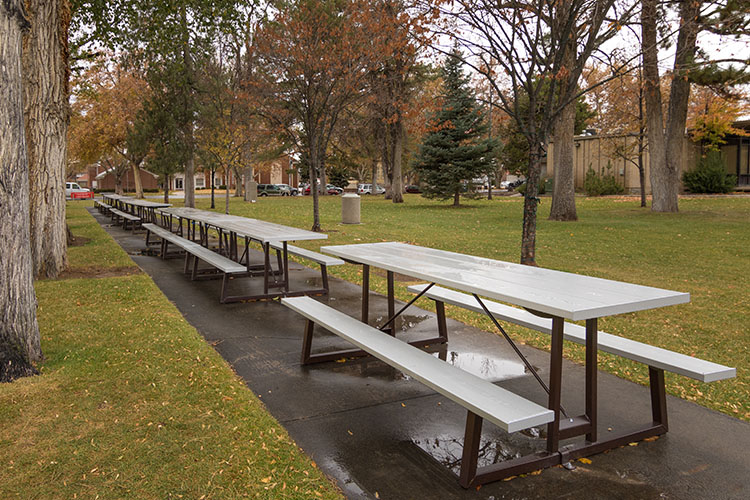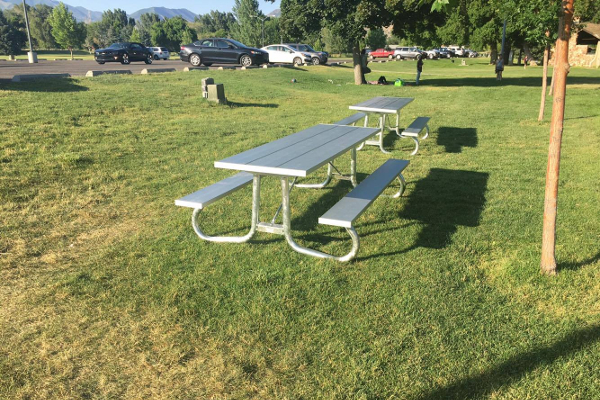 Rounded Pipe Picnic Table
We now offer a very popular style of picnic table that matches well with picnic tables of this type. This table isn't as tip resistant as the others due to the rounded legs, but it still is made to be as tip resistant as possible. It has options for powder coating and anodizing depending on your personal preference.
Features of the Aluminum Picnic Table Styles:
---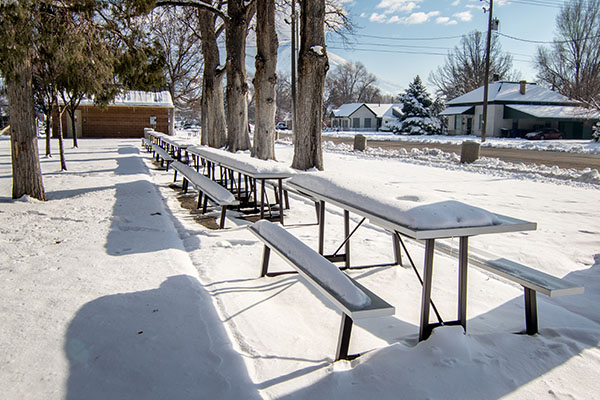 Weatherproof Finish
Anodize or powder coating protects against scratches, chips, and flakes. This prevents moisture from reaching the metal; resulting in rust and corrosion.
Durable Design
Each aluminum picnic table is designed with angled tubing. This process protects the picnic table from bowing under pressure of added weight.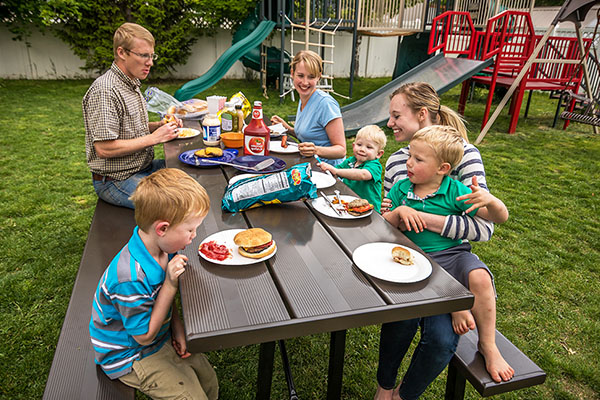 Non-Tipping
The aluminum picnic tables are designed with non-tipping table legs. These angled legs keep the table safe and upright for the entire family to enjoy.