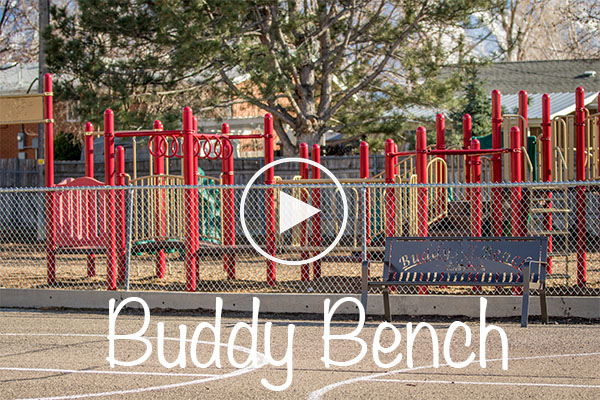 School Districts across the state of Utah have been joining the Buddy Bench Movement. The Buddy Bench was created to extinguish loneliness on the playground, while forging new friendships. If a child needs a friend or is lonely, they will have a seat on the bench. A group of kids will then approach the Buddy Bench and ask the child to join them. Are you interested in adding a custom Buddy Bench to your school? Give us a call at (801) 414-1724 or click the link below.
---
Benefits Of Choosing Our Buddy Bench
The Buddy Bench is available in two different bench styles with custom features including: laser cut designs and weatherproof finishes. Each custom Buddy Bench is powder coated to a smooth finish that protects the metal from rust and corrosion. For added durability, each metal bench is cut from a single sheet of metal that is then bent into place. If you are looking for a beautifully designed Buddy Bench to represent your school, look no further than Quality Site Furniture.
---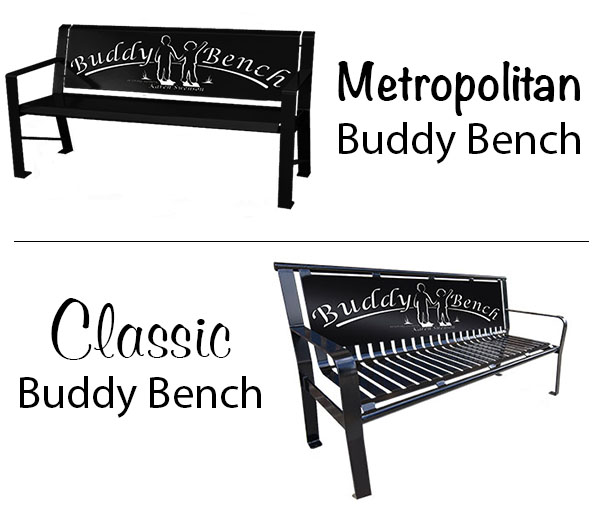 When ordering, be sure to choose your Buddy Bench style: Metropolitan or Classic.
*Prices vary with design.