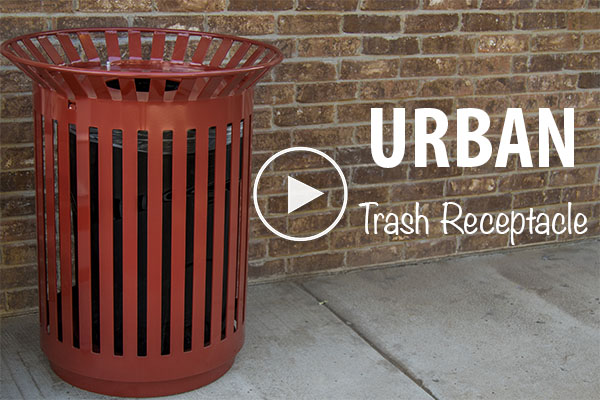 Commercial Outdoor Trash Cans In Utah
At Quality Site Furniture, we manufacture commercial outdoor trash receptacles for parks, business fronts, main streets, and more. Each metal trash can is available with custom features including: powder coating colors, laser cut designs, and different top options. To order your outdoor trash can, click the button below or give us a call at (801) 414-1724.
---
Why Choose Quality Site Furniture?
As a Utah based company, we understand the need to have outdoor trash receptacles that can withstand all types of vigorous weather conditions. That is why our team has manufactured receptacles that are long-lasting, durable, with a powder coated finish. The powder coat is applied directly to the metal trash cans and then baked at 400 degrees. This melts the powder into the metal, creating a weatherproof finish that is resistant to rust, corrosion, scratches, rain, and other conditions that could ruin the integrity of the metal. If you are looking for commercial trash receptacles that will last for years and years, choose Utah's Quality Site Furniture.
---
Choose Your Trash Receptacle Style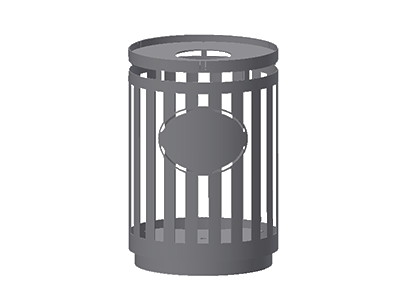 Simple metal trash receptacle that is perfect for the park. It is also available with custom laser cut options including logos or designs.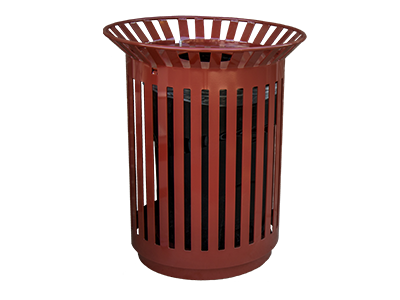 The perfect trash receptacle for busy, metropolitan areas. Choose custom powder coating colors for a vibrant finish all year long.