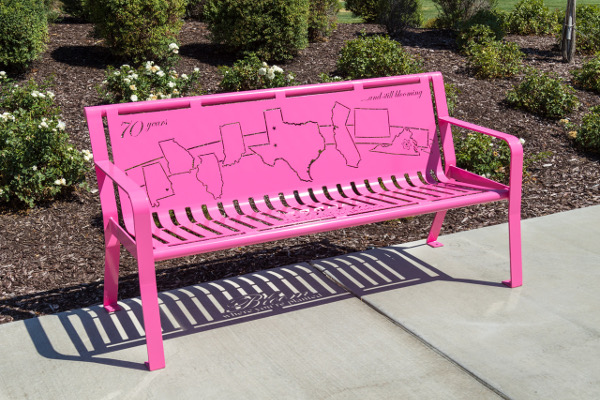 Our legacy benches are made to be incredibly comfortable and to last a long time. They are given a weatherproof layer to protect from all kinds of weather conditions. The layer is created through powder coating which also gives you a wide variety of different color options. Along with the rest of our products, you can expect the highest of quality. With different choice of design, you can create a personalized, durable, and comfortable bench for yourself and your family.
Legacy Benches
If You Can Dream It, We Can Build It
Legacy benches are a beautiful way to pay tribute towards any person or thing you desire. A tribute doesn't always require a loss of life. While it is wonderful to memorialize your loved ones, sometimes it's great to appreciate the life of someone still with us. It always serves as a great reminder to appreciate those around us while we still can. Whether it be for an anniversary, a birthday, or even a celebration for new beginnings, this bench serves as an amazing reminder to keep remembering the good times and to keep creating more.
Give us a call at (801) 210-9194, or email us at QualitySiteFurniture@Gmail.com