Why Choose Quality Site Furniture?
If you are looking for custom furniture for your city park or business, look no further than Quality Site Furniture. Our business philosophy is to supply our customers with high-quality site furniture at competitive prices, that will last for years and years. To get started on your site furniture order, give us a call at (801) 210-9194 or email QualitySiteFurniture@Gmail.com
BENCHES
At Quality Site Furniture, design custom metal benches that are perfect for businesses, city parks, and school campuses. Each sign is available with logos, inscriptions, and sceneries cut directly into the back of the bench. For a weatherproof finish, each bench is powder coated to protect against rust and corrosion. For more information on our custom metal bench line, click below.
PICNIC TABLES
Our line of aluminum picnic tables offer durability and safety across the U.S.A. The picnic table legs feature angled, tubular legs that keep the table from tipping, even with unequal distributions of weight, or uneven surfaces. Our 8′ picnic tables are also equipped with ADA Compliance options for no additional charge. We guarantee that you will agree with us that Quality Picnic Tables are the best on the market.
TRASH RECEPTACLES
Another aspect that makes our site furniture so unique is our custom design options. The trash receptacles are available with full customization. This includes logo integration, city sceneries, and more. You also have the choice of three receptacle types: Classic, Flare, and Umbrella. Keep the environment clean of trash and litter with a beautiful trash receptacle from Quality Site Furniture.
BIKE RACKS
Encourage healthy living for your business or campus with custom metal bike racks. The bicycle racks are available with different size options, as well as high-quality powder coating colors. Our top-of-the-line powder coating process protects the metal from rust and corrosion (learn more here), while providing beautiful color and shine.
Custom Quality Site Furniture
Below are a few of our favorite furniture lines that will look perfect in your city park or business front. Each furnishing is available with custom options including size and color.
---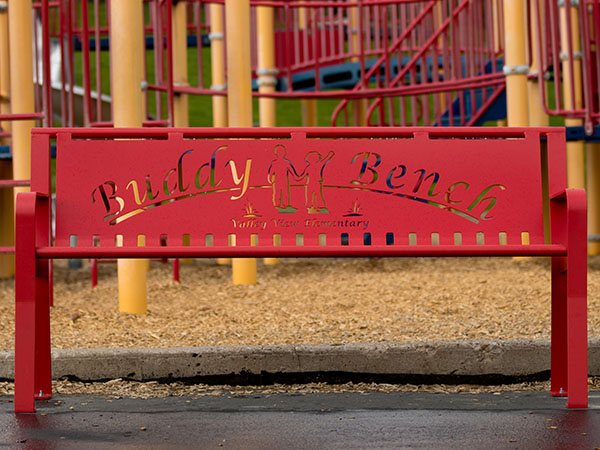 Buddy Benches
Adding a Buddy Bench to your school is the perfect way to create new friendships on the playground while eliminating loneliness. Schools across the nation are joining this Buddy Bench Movement. Is your school ready?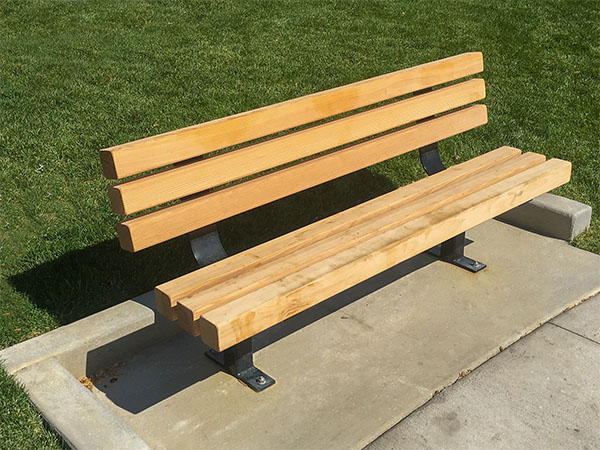 Wooden Benches
Wooden benches are one of the biggest bench trends right now and our designers at Quality Site Furniture can't get enough of them. Each wooden bench is available in size 6′ or 8′ with stain and powder coating color options.