Utah Buddy Benches
Is your school ready to join the Buddy Bench movement? Utah Buddy Benches have been sweeping through the state and helping eliminate loneliness on the playground. The purpose of the Buddy Bench is for a place children can go if they are wanting a friend to play with at recess. Other groups of kids will see the child on the bench and invite them to join their game.
Call (801) 414-1724 or click the link below to get started with your Buddy Bench order.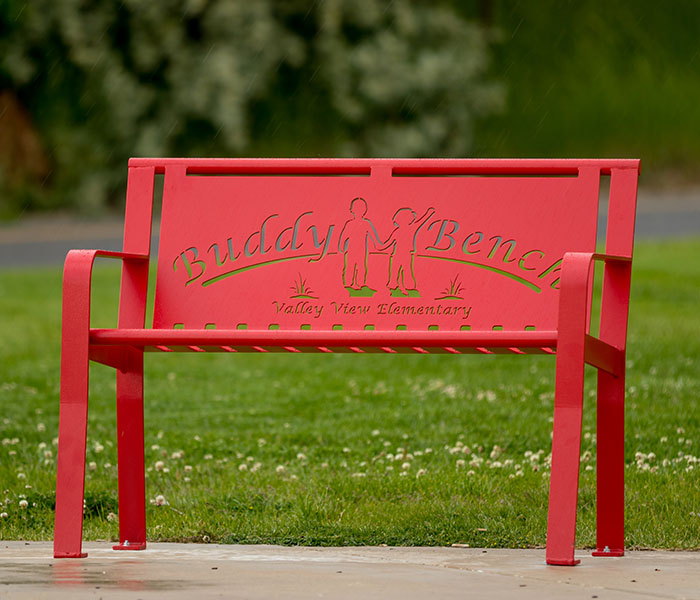 Why Choose Quality Site Furniture?
At Quality Site Furniture, we manufacture custom Buddy Benches for the state of Utah and the surrounding areas. Each metal bench is manufactured from a single sheet of metal for added durability against rough housing and harsh weather conditions. The Buddy Benches are powder coated to a durable finish that is available in a large variety of vibrant colors. For added customization, our design team can laser cut special designs, logos, mascots, etc. into the back of the metal bench.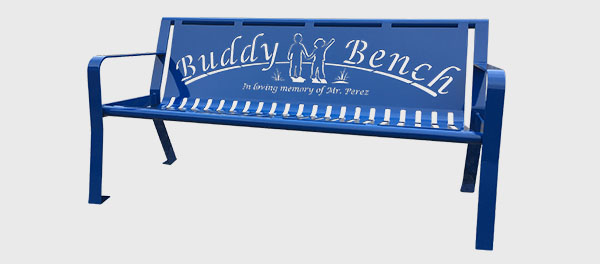 "Thank you Smith Steelworks for being so great to work with. We love our new buddy bench and other benches at Wellsville Elementary! Russel was great to work with and always got back to me in a timely manner and made the process smooth and easy." – J. Nielson
Laser Cut Designs
The Buddy Benches come standard with our laser cut design, as seen above, but are available with custom options as well.
Bench Sizes
Our manufacturing team offers three bench sizes: 4′, 6′, and 8′. We also suggest the Children's Bench, a smaller bench option.
Powder Coating Colors
There are a variety of powder coating colors to choose for your Buddy Bench. From vibrant blues to classic black colors.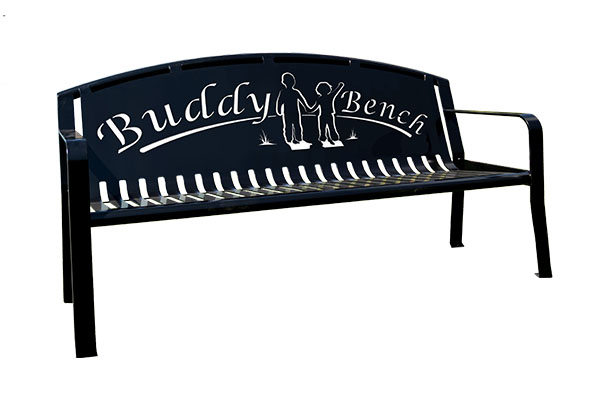 Arch Bench
The Arch Bench provides a beautiful sloping design that is a perfect addition to elementary school playgrounds.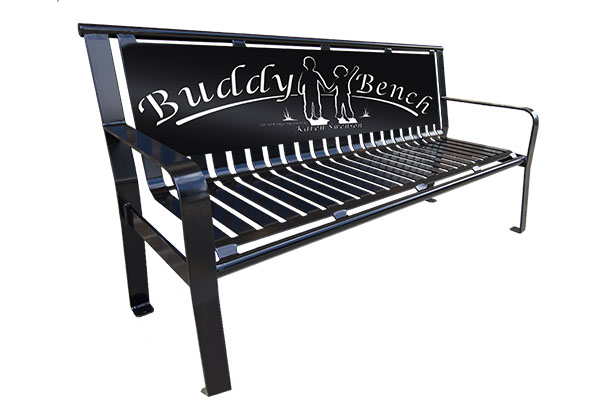 Classic Bench
The Classic Bench features parallel slats and a durable design that make it perfect for schools across the nation.