Utah County School Bike Racks
Encouraging kids to ride their bikes to school benefits their health, as well as the environment. That's why, at Quality Site Furniture, we are now manufacturing heavy-duty metal bike racks. We are located right here in Spanish Fork, Utah County, but ship across the country. Kids may bang them up, but these stainless steel bike racks won't be showing any damage. Each metal bike rack is sandblasted, primed, and powder-coated to withstand weather extremes and prevent rusting and chipping. You will choose between one to thirteen loops, as well as the powder coating color.
To find out more, call (801) 414-1724 or click on the link below.
Powder Coating
The bicycle racks are available with a variety of finishing colors to match the surrounding landscapes or buildings.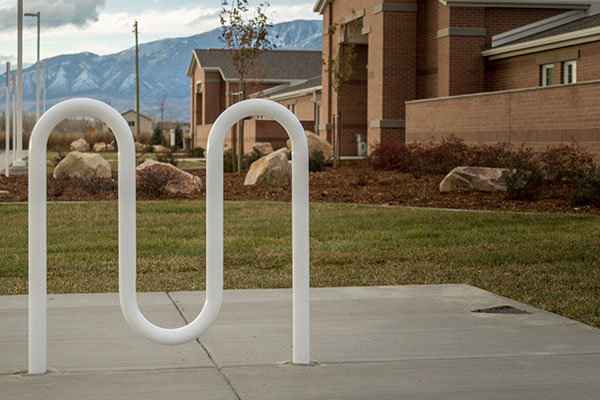 Different Loop Options
Choose a simple one-loop bike rack, or order a eleven-loop rack to fit even more bicycles with ease.