Utah Outdoor Site Furniture
At Quality Site Furniture, we manufacture heavy-duty metal furnishings for commercial businesses in Utah and the surrounding areas. Each piece of furniture is designed specifically to withstand Utah's harsh weather conditions. The design team also provides custom laser cutting services including logos, inscriptions, and special designs that are cut directly into the metal. To get started with your outdoor furniture project, call (801) 414-1724 to order.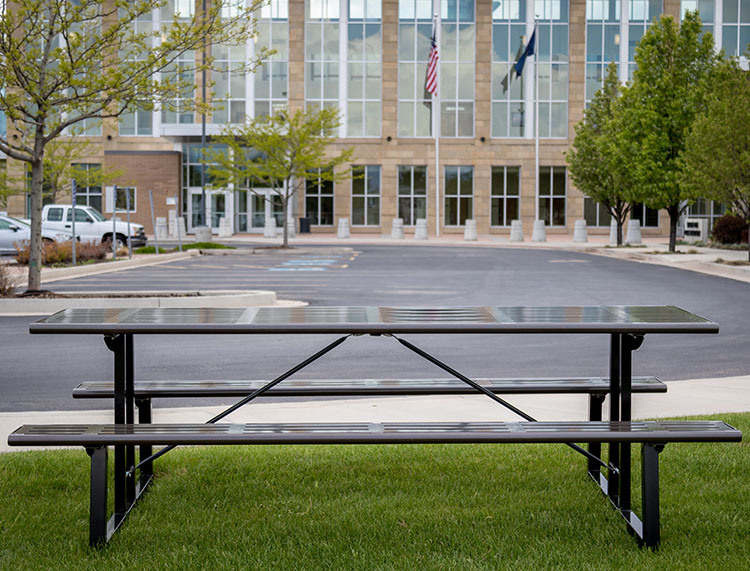 Outdoor Site Furniture Features
When purchasing outdoor metal furniture, it is important to remember that not all site furniture is manufactured equally. All of our site furniture is put through a three-step powder coating process to provide a weatherproof seal around the metal. This powder coated seal protects the furniture from scratches and chips; preventing the build up of rust and corrosion. Quality Site Furniture is truly designed to last a lifetime.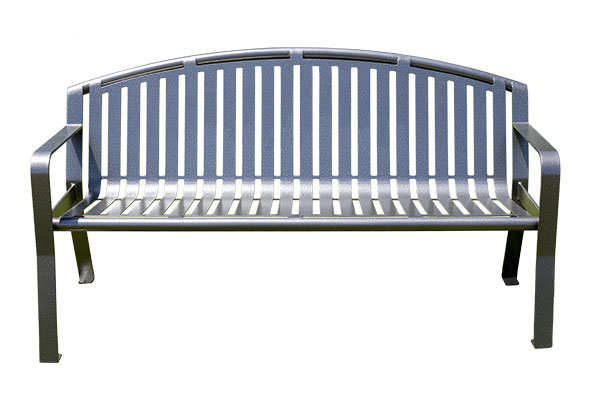 Classic Arch Bench
The Classic Arch Bench is one of our leading bench designs for city parks. Each bench is available with custom inscription and logo designs.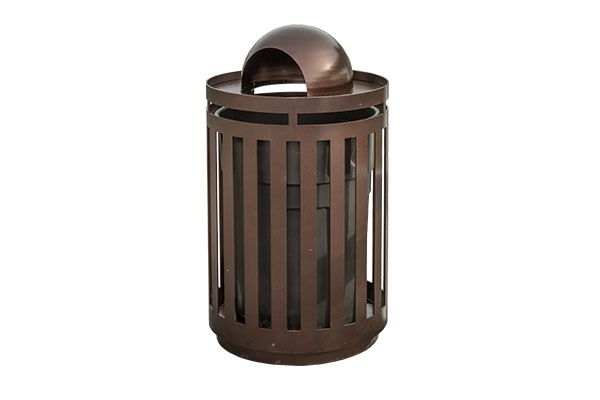 Dome Trash Receptacle
Our Dome Trash Receptacle offers protection from harsh weather conditions with ease. The powder coated finish also provides a rustproof coating.